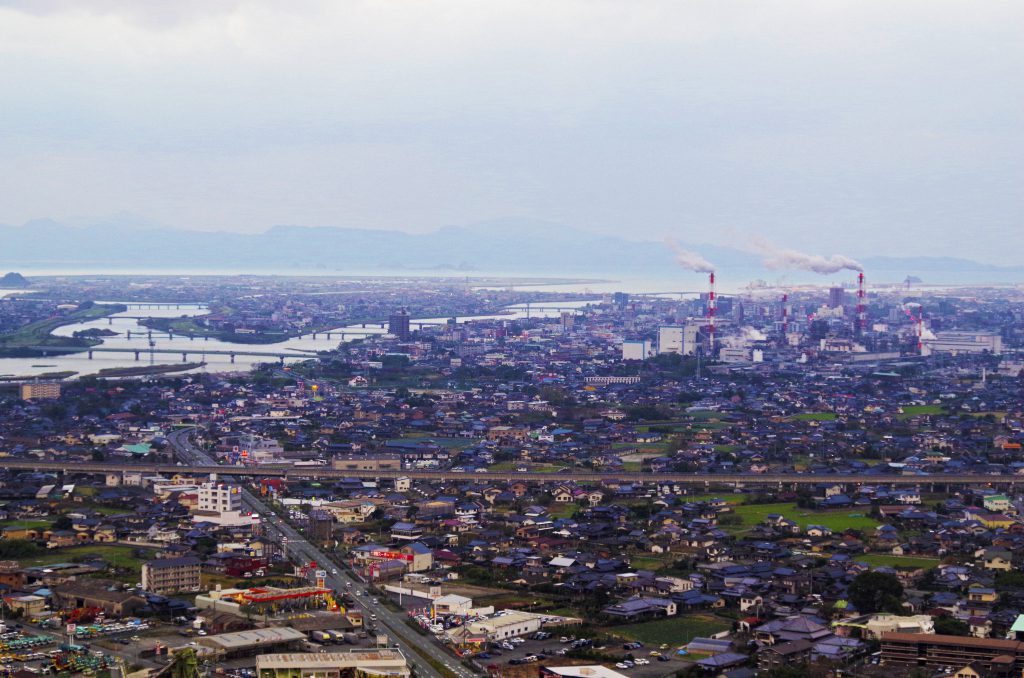 Myoken-sai festival
Yatsushiro is located in the center of Kyushu island, with its population of 130,000. I was born in a coastal area of this city 42 years ago (1976). My parents have lived there on vegetable farming. This city has been traditionally an agricultural place since the Edo period (1603 AD -) after the land was reclaimed. Although 2/3 of the land of Yatsushiro has been reclaimed, it has a long history. There is a historical Shinto shrine called "Myoken Jinja" (officially named "Yatsushiro Jinja) of which enshrined god is believed to have come from China around 1,500 years ago. We have celebrated and offered our worship to the god for a long time by dedicating a procession pulling sacred floats that have been handed down from generation to generation by the citizens, in a festival which is held on the 23 Nov each year.
Moritaka Hamono
We have a world famous knife shop "Moritaka Hamono" near Myoken shrine. They have a 700-hundred-year history as Samurai sword smiths. They have been focused on kitchen knife making after their ancestor made up their mind to give upon making Samurai swords for their living because Samurai lost their privilege to wear swords as Edo period ended. (period of Tokugawa Shogun's domination, 1603 – 1868). However, their knife making method is based on the traditional sword forging technique and experience. They ship their hand-made knives to overseas dealing with over 60 countries of the world. If you would like to purchase their products online, you will have to wait at least 8 months for your turn to come.
But if you join my tour, you can get into their workshop where any visitors are not basically allowed to entry, and see how they forge the blades. If lucky, you might be able to watch them putting the knives into the fire to forge. And purchase the hand-made knives on the spot next to the workshop.
Hashizaki-ke
Have you ever visited Japanese home before? I mean, a private house. If not, how about visiting my parents' house where I grew up. It is a typical modern-traditional type of house built in 1993. It should be an opportunity to observe both Shinto and Buddhist altars furnished on Tatami mats, where you are welcomed. If my parents are not busy, they are glad to welcome you. Or you could observe how they work on Japanese agriculture around the family's paddies or farm.